Board
The Board of the Morro Bay Open Space Alliance is an all-volunteer group of people who want to preserve the greenbelt and access to nature around Morro Bay. If you are interested in joining this working Board, there is an application form at the bottom of this page.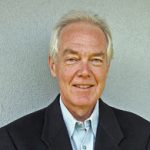 Glenn Silloway, Co-Chair
Glenn  moved to Morro Bay from Minnesota in 2003. He is a political scientist by training, a marketer by occupation, and a conservation supporter by conviction. He is active in several community-based organizations in SLO County and served on the Morro Bay City General Plan Advisory Committee.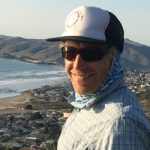 Noah Smukler, Co-Chair
Noah's environmental and community stewardship experience includes coordinating habitat restoration in the Oso Flaco and Guadalupe Dunes network, expanding SLO County's Integrated Waste Management Authority's  school cafeteria recycling and composting program to 26 campuses, being Chair of the San Luis Bay Chapter of the Surfrider Foundation, and serving 8 years as a Morro Bay City Councilmember. While on Council, he was Board Chair of SLO County's Air Pollution Control District (APCD), and helped initiate ongoing community programs such as MBOSA, the Rock Community Radio 97.3 FM, and the Estero Bay Alliance of Care (EBAC). In his spare time, Noah has been a recycling and zero waste consultant, run a Chef-for-hire catering business, and is currently is co-owner (with his lovely wife Laura) of an ecological design and installation landscape construction company. Noah is also a co-founder and the garden manager for the 15 year old Estero Bay Community Garden (contact him if you'd like a plot).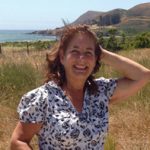 Janet Gibson, Vice Chair
Janet's experience in environmental non-profits comes from a decade of various positions  within the Green Building Council.  As a geologist by training and an earlier occupation, she still loves rocks and the landscapes they create. Much of her free time is spent happily  hiking in and around the Big Sur coast.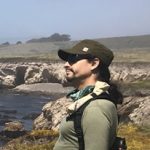 Travis Mellon, Treasurer
Born and raised in Kodiak, Alaska, Travis with his wife, Tracie, felt the need to settle in a small fishing town with an island feel but warmer and close to good wine and fresh produce. There have been many stops along the way. New local since 2014, Travis is an emergency physician regionally, a wilderness medicine doc and outdoor enthusiast.

Jan Goldman, Secretary
Jan is a long-time Morro Bay resident who was a Special Needs teacher during her career. She has served on many Boards and City committees. She lives a stone's throw from the Panorama Lots over north Morro Bay.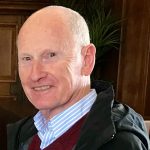 Ken Green
When my wife and I were working, we took breaks in the Central Coast. When we both retired, we decided to leave the Southern California gridlock and settle up here.  It did not take long for us to learn about and work for the preservation of Cerrito Peak/Eagle Rock.  That led us to join MBOSA.  We are grateful for the opportunities MBOSA provides for preserving land in and around our wonderful town. No Photo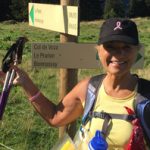 Dianne Bianco
Dianne  is a retired biology teacher.  She has lived part time in Morro Bay since 1975 and full time since 2004.  She has been or is involved in several environmental activities in the area including membership and fundraising with the Cayucos Land Conservancy, marine mammal rescues with The Marine Mammal Center, San Luis Obispo Women's Hiking Group, and Morro Bay in Bloom.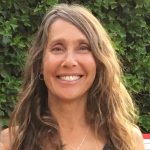 Nicole Dorfman
Nicole is MBOSA's fundraising Chair.  She has enjoyed open space all over the country before moving to Morro Bay in 2007.  As the owner of a holistic health clinic, Nicole understand how important a connection with nature is for our overall health and well-being.  An activist and community organizer, Nicole worked for years to protect Cerrito Peak/Eagle Rock from development.  She joined our board in the 2017.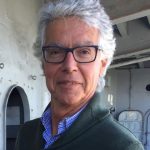 Joe Ingraffia
Joe moved to Morro Bay from Southern California on a full time basis in 2015. He is a lawyer by education and a feature and television assistant director by professional experience. He currently serves on the Morro Bay Planning Commission.